Dining at the Sea Pines Beach Club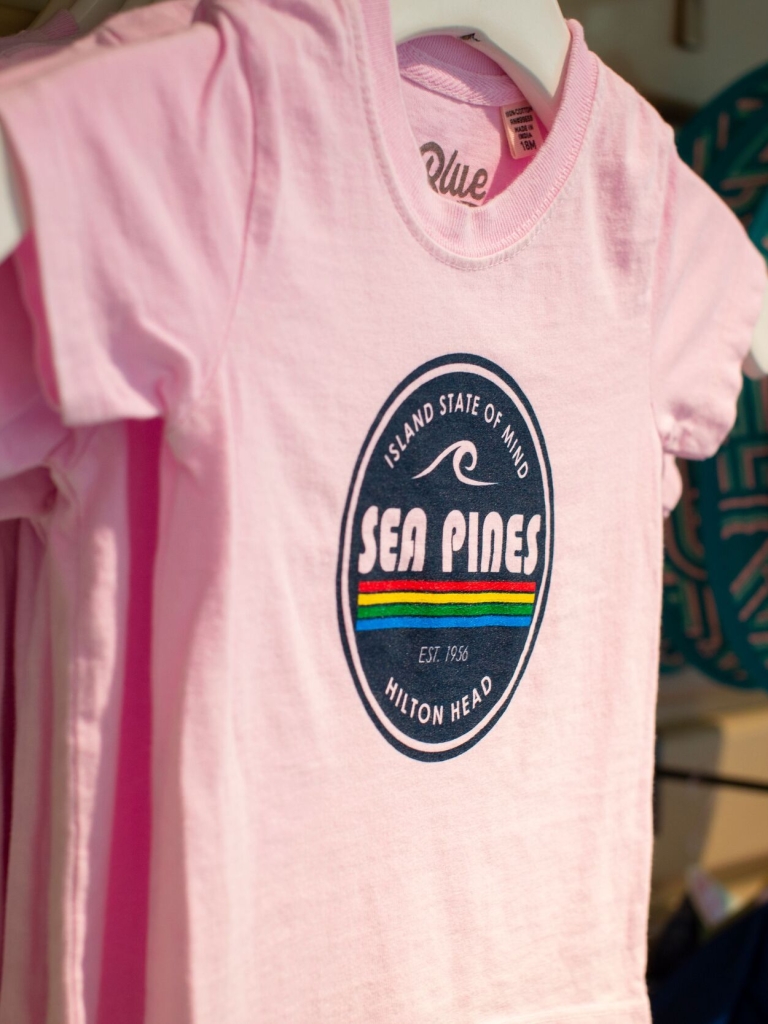 Surf Shop
Find everything you need for a fun day at the beach, from chairs, towels and sunscreen to floats and children's beach toys. Resort apparel is also available, including logo t-shirts and headwear. Open March-Labor Day 9am-5pm.
Contact: (843) 842-1889.
Atlantic Room
With floor-to-ceiling windows overlooking the beautiful Atlantic Ocean, this stylish venue offers a covered outdoor deck and world-class catering services. With soothing breezes and melodic surf, your event here will be nothing short of incredible.
Beach Club Facilities FAQ
Where can I park at the Beach Club?

Parking at the Sea Pines Beach Club is reserved exclusively for guests of The Sea Pines Resort and Sea Pines property owners between 8am and 3pm from spring through Labor Day. 

Are there restrooms and shower facilities at the Sea Pines Beach Club?

Yes, there are outdoor showers and foot wash stations as well as air-conditioned bathrooms. Family-sized restrooms and changing rooms are also available.

What is dress attire for the Beach Club?

What is the difference between the orange and blue umbrellas at the Beach Club?

The Sea Pines Resort's seasonal beach chair service, recognized by the orange chairs and umbrellas, is available at the Sea Pines Beach Club from 9am-5pm, seven days a week, weather permitting. Guests of The Inn & Club at Harbour Town receive complimentary beach chair service. Guests of The Sea Pines Resort may reserve beach chair service for $50 per day, as availability permits. Beach chair service includes premium beach chairs and umbrellas, towels, a cooler stocked with bottled water and access to food and beverage service, including alcoholic beverages, on the beach.

The blue beach chairs and umbrellas may be rented through the Hilton Head Island Beach Patrol at shorebeach.com.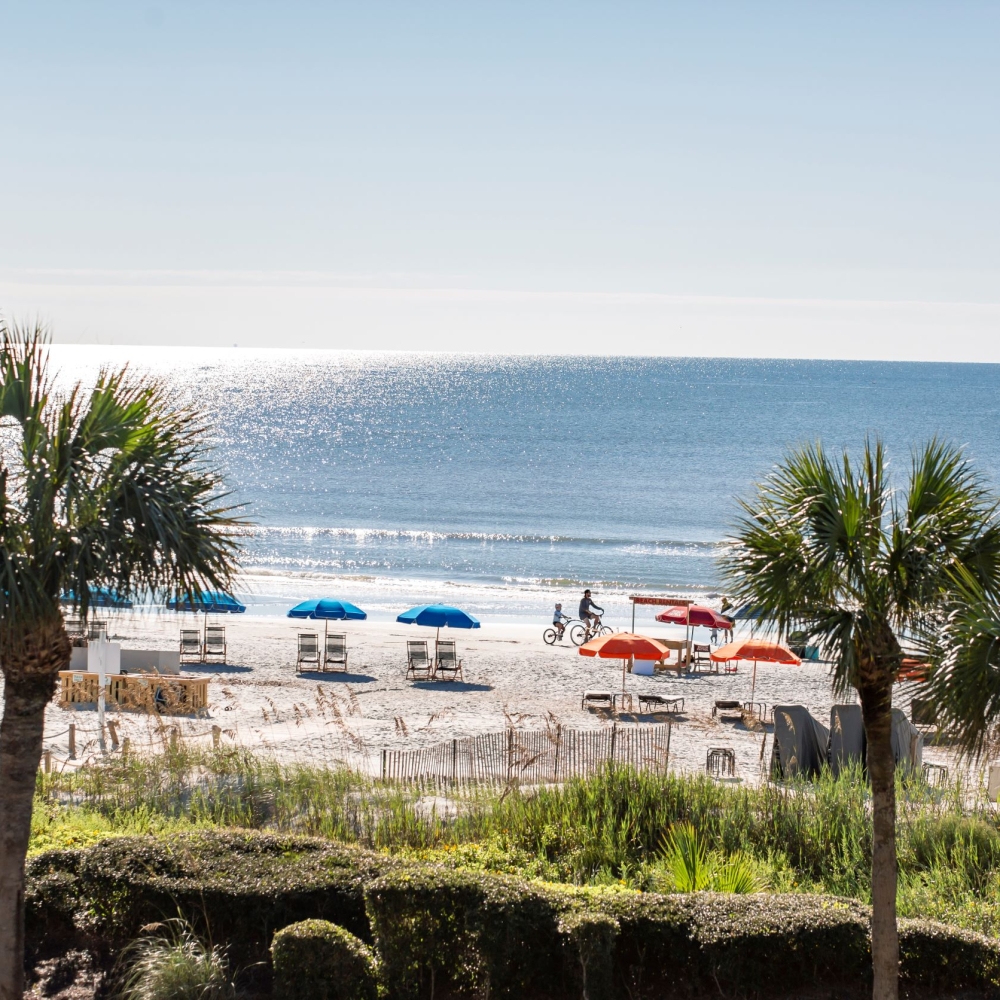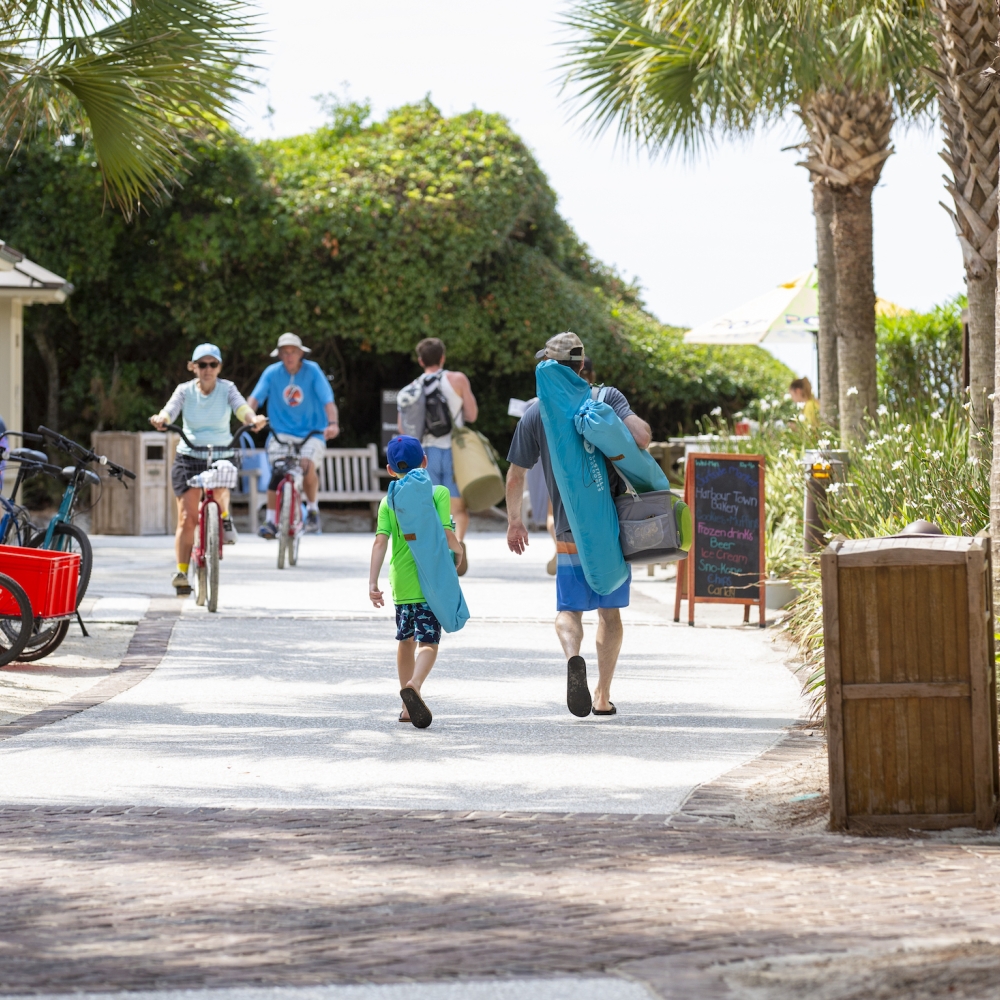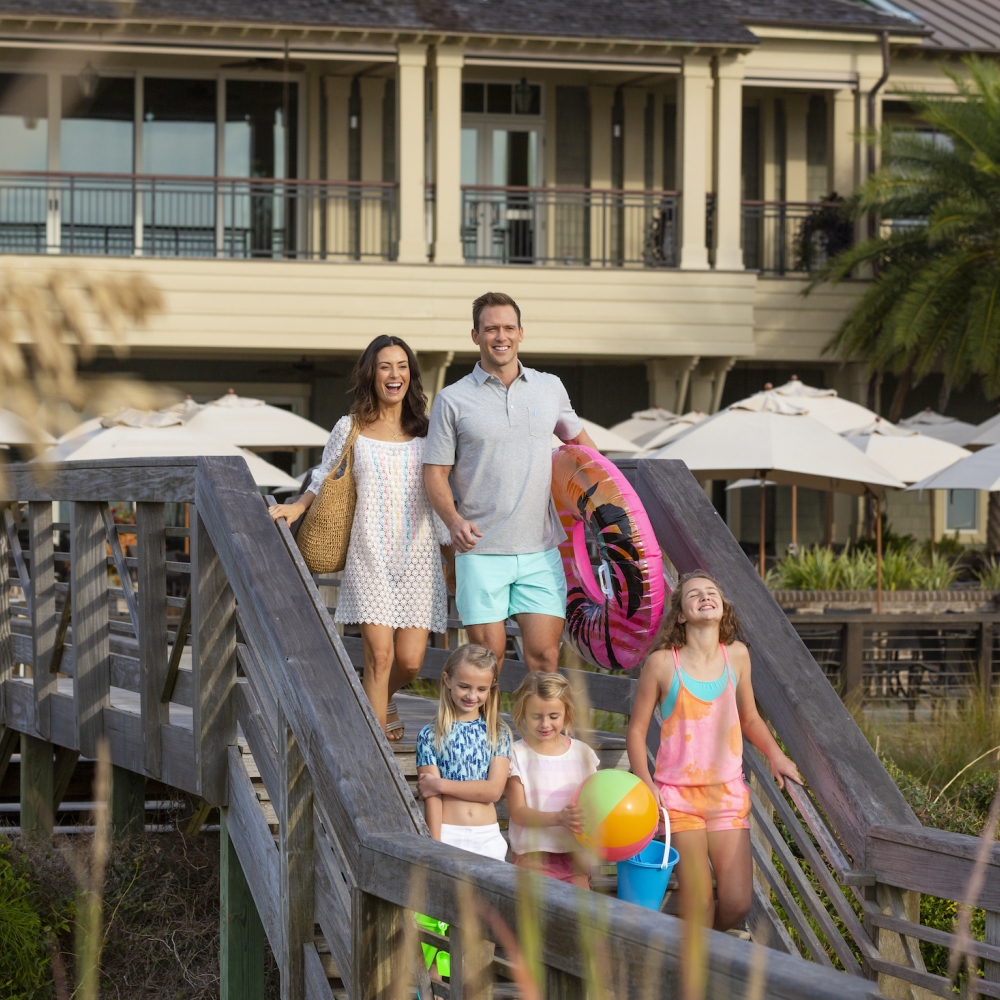 Hours
11:30am-9pm
---
Location
87 N Sea Pines Drive, Hilton Head Island
Explore One Of America's Most Enchanting Retreats