Premier Hilton Head Rentals
The Sea Pines Resort offers an impressive selection of more than 400 rental homes and villas for those who prefer more spacious accommodations and privacy. Choose from one- to four-bedroom villa rentals and two- to seven-bedroom homes with views of the ocean, golf course or scenic Lowcountry.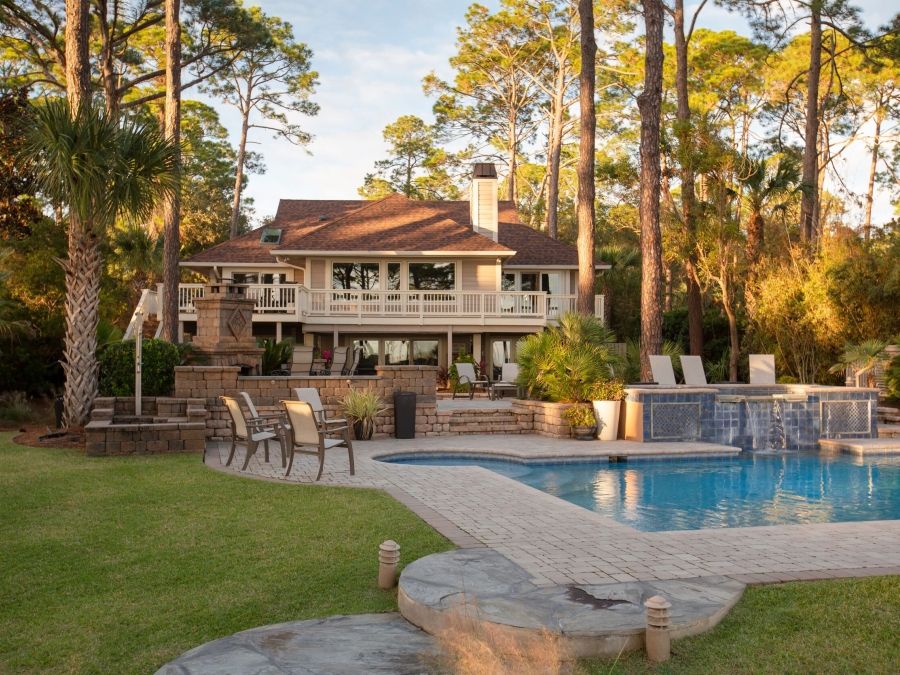 Vacation Homes
Our selection of well-appointed vacation homes, featuring numerous amenities and stunning oceanfront or golf course-oriented views, are an ideal option for large groups and families.
Guest Amenity Card
All resort guests enjoy valuable discounts and charging privileges at our diverse restaurants, golf courses and pro shops courtesy of the Guest Amenity Card.
Access to Harbour Town Pool

Charging privileges and preferred reservations at resort-owned restaurants

Charging privileges at The Sea Pines Resort's retail locations

Discounts on eco-adventures, family activities and resort bicycle rentals

Discounts with our certified partners

Preferred parking at the Sea Pines Beach Club

Preferred rates and tee times at all The Sea Pines Resort's golf courses

Two hours of court time daily at the Sea Pines Racquet Club *Excludes Pickleball
Featured Vacation Rentals
62 Fairway Lane
Sleeps 6
2 Bedrooms
2 Baths
2241 Heritage Villas
Sleeps 6
3 Bedrooms
3 Baths
8 Windjammer Court
Sleeps 10
4 Bedrooms
4 Baths
1619 Port Villas
Sleeps 6
2 Bedrooms
2.5 Baths
1045 Caravel Court
Sleeps 8
3 Bedrooms
3 Baths
40 Turtle Lane
Sleeps 8
3 Bedrooms
3.5 Baths
2447 Inland Harbour
Sleeps 11
3 Bedrooms
3 Baths
24 Audubon Pond
Sleeps 10
4 Bedrooms
4 Baths
7 Seaside Sparrow
Sleeps 12
5 Bedrooms
5.5 Baths
908 Cutter Court
Sleeps 6
2 Bedrooms
2 Baths
2230 Heritage Villas
Sleeps 6
2 Bedrooms
2.5 Baths
41 South Beach Lagoon
Sleeps 15
5 Bedrooms
5.5 Baths
1 Harleston Green
Sleeps 16
6 Bedrooms
5 Baths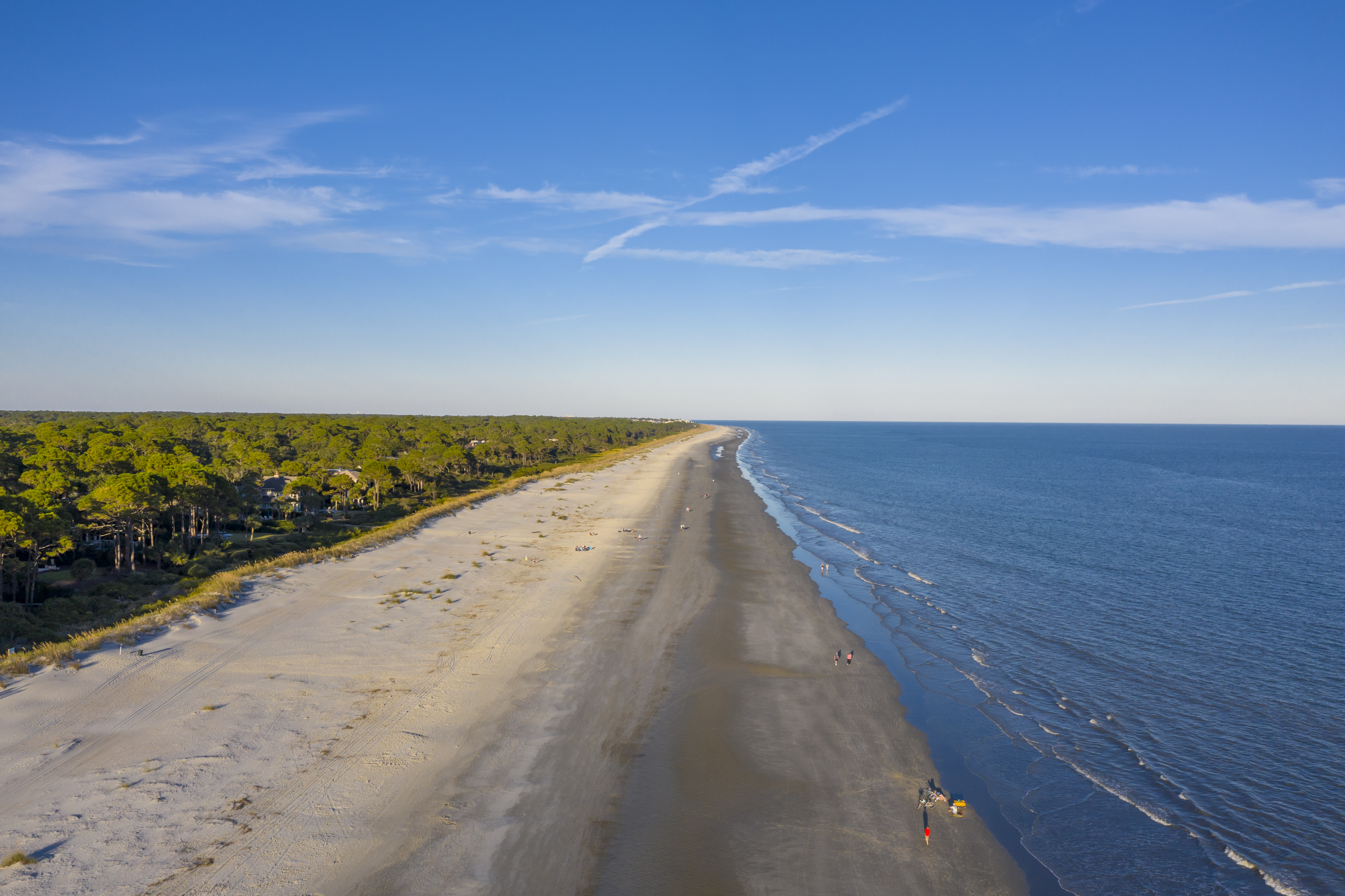 6961 Fairway One
Sleeps 6
3 Bedrooms
3 Baths
41 Turtle Lane
Sleeps 10
3 Bedrooms
4 Baths
9 Duck Hawk
Sleeps 17
6 Bedrooms
6.5 Baths
5 Belted Kingfisher
Sleeps 14
6 Bedrooms
6.5 Baths
35 St. Andrews Place
Sleeps 12
4 Bedrooms
4 Baths
5 Genoa Court
Sleeps 11
4 Bedrooms
3.5 Baths
2244 Heritage Villas
Sleeps 6
2 Bedrooms
2.5 Baths
539 Plantation Club
Sleeps 7
3 Bedrooms
3.5 Baths
17 South Live Oak
Sleeps 19
6 Bedrooms
5 Baths
33 St. Andrews Place
Sleeps 8
3 Bedrooms
3.5 Baths
9 Piping Plover
Sleeps 18
6 Bedrooms
6.5 Baths
2 Spotted Sandpiper
Sleeps 12
4 Bedrooms
4 Baths
1107 Harbour South Club Villas
Sleeps 10
4 Bedrooms
4 Baths
38 Windjammer Court
Sleeps 11
5 Bedrooms
4.5 Baths
21 Green Heron
Sleeps 13
6 Bedrooms
5.5 Baths
926 Cutter Court
Sleeps 8
3 Bedrooms
3 Baths
830 Ketch Court
Sleeps 9
3 Bedrooms
2.5 Baths
15 Audubon Pond
Sleeps 8
3 Bedrooms
3.5 Baths
42 Planters Wood Drive
Sleeps 10
3 Bedrooms
3.5 Baths
2248 Heritage Villas
Sleeps 8
2 Bedrooms
2.5 Baths
14 Turnberry Lane
Sleeps 8
3 Bedrooms
3 Baths
8 Ruddy Turnstone
Sleeps 8
4 Bedrooms
4 Baths
18 Baynard Cove
Sleeps 8
4 Bedrooms
4.5 Baths
5 Laughing Gull
Sleeps 8
4 Bedrooms
4.5 Baths
2405 Lighthouse Tennis
Sleeps 6
2 Bedrooms
2 Baths
2 Turtle Lane
Sleeps 8
3 Bedrooms
3 Baths
1261 Harbour Town Club
Sleeps 11
4 Bedrooms
4 Baths
8 Mizzenmast Court
Sleeps 8
4 Bedrooms
4.5 Baths
250 Stoney Creek
Sleeps 6
2 Bedrooms
2.5 Baths
743 Schooner Court
Sleeps 9
4 Bedrooms
4.5 Baths
174 Twin Oaks
Sleeps 7
3 Bedrooms
3 Baths
564 Ocean Course
Sleeps 8
2 Bedrooms
2 Baths
20 Oyster Catcher
Sleeps 12
5 Bedrooms
5.5 Baths
9 Laughing Gull
Sleeps 14
5 Bedrooms
4 Baths
2370 Racquet Club Villas
Sleeps 4
1 Bedrooms
1 Baths
2385 Lighthouse Tennis
Sleeps 6
2 Bedrooms
2 Baths
530 Plantation Club
Sleeps 4
2 Bedrooms
2 Baths
16 Turnberry Lane
Sleeps 8
4 Bedrooms
4 Baths
2339 Racquet Club Villas
Sleeps 6
2 Bedrooms
2 Baths
245 Stoney Creek
Sleeps 6
2 Bedrooms
2.5 Baths
2278 Heritage Villas
Sleeps 8
2 Bedrooms
2.5 Baths
1835 Beachside Tennis
Sleeps 6
2 Bedrooms
2 Baths
490 Plantation Club
Sleeps 7
3 Bedrooms
3.5 Baths
1405 South Beach Villas
Sleeps 10
4 Bedrooms
3 Baths
7 Spartina Crescent
Sleeps 6
3 Bedrooms
2.5 Baths
5 Willow Oak Road
Sleeps 8
3 Bedrooms
3 Baths
1270 Harbour Town Club
Sleeps 8
4 Bedrooms
4 Baths
505 Plantation Club
Sleeps 6
3 Bedrooms
3.5 Baths
19 Painted Bunting
Sleeps 18
6 Bedrooms
7 Baths
2295 Heritage Villas
Sleeps 6
2 Bedrooms
2.5 Baths
852 Ketch Court
Sleeps 6
3 Bedrooms
2 Baths
29 Baynard Cove Road
Sleeps 12
5 Bedrooms
4.5 Baths
42 North Sea Pines Drive
Sleeps 10
4 Bedrooms
3 Baths
6959 Fairway One
Sleeps 6
3 Bedrooms
3 Baths
227 South Sea Pines Drive
Sleeps 10
4 Bedrooms
4 Baths
820 Ketch Court
Sleeps 4
1 Bedrooms
1 Baths
6 Genoa Court
Sleeps 8
4 Bedrooms
4 Baths
9 Baynard Cove Road
Sleeps 12
4 Bedrooms
4 Baths
80 Fairway Lane
Sleeps 6
3 Bedrooms
3 Baths
64 Lawton Road
Sleeps 11
4 Bedrooms
3 Baths
9 Pine Court
Sleeps 6
3 Bedrooms
2 Baths
23 Deer Run Lane
Sleeps 8
3 Bedrooms
2 Baths
13 Spartina Court
Sleeps 6
3 Bedrooms
3 Baths
922 Cutter Court
Sleeps 8
3 Bedrooms
3 Baths
23 Oyster Landing Road
Sleeps 6
3 Bedrooms
3 Baths
1080 Lighthouse I
Sleeps 6
3 Bedrooms
3 Baths
147 North Sea Pines Drive
Sleeps 16
5 Bedrooms
5.5 Baths
6995 Muirfield Villa
Sleeps 6
3 Bedrooms
3 Baths
5 Black Duck
Sleeps 21
8 Bedrooms
6.5 Baths
12 Green Heron
Sleeps 13
5 Bedrooms
5.5 Baths
495 Plantation Club
Sleeps 6
3 Bedrooms
3.5 Baths
840 Ketch Court
Sleeps 6
3 Bedrooms
2 Baths
8 Surf Scoter
Sleeps 10
4 Bedrooms
4 Baths
94 Fairway Lane
Sleeps 8
3 Bedrooms
3 Baths
9 Planters Wood Court
Sleeps 12
4 Bedrooms
3 Baths
16 Ridgewood Lane
Sleeps 12
4 Bedrooms
4.5 Baths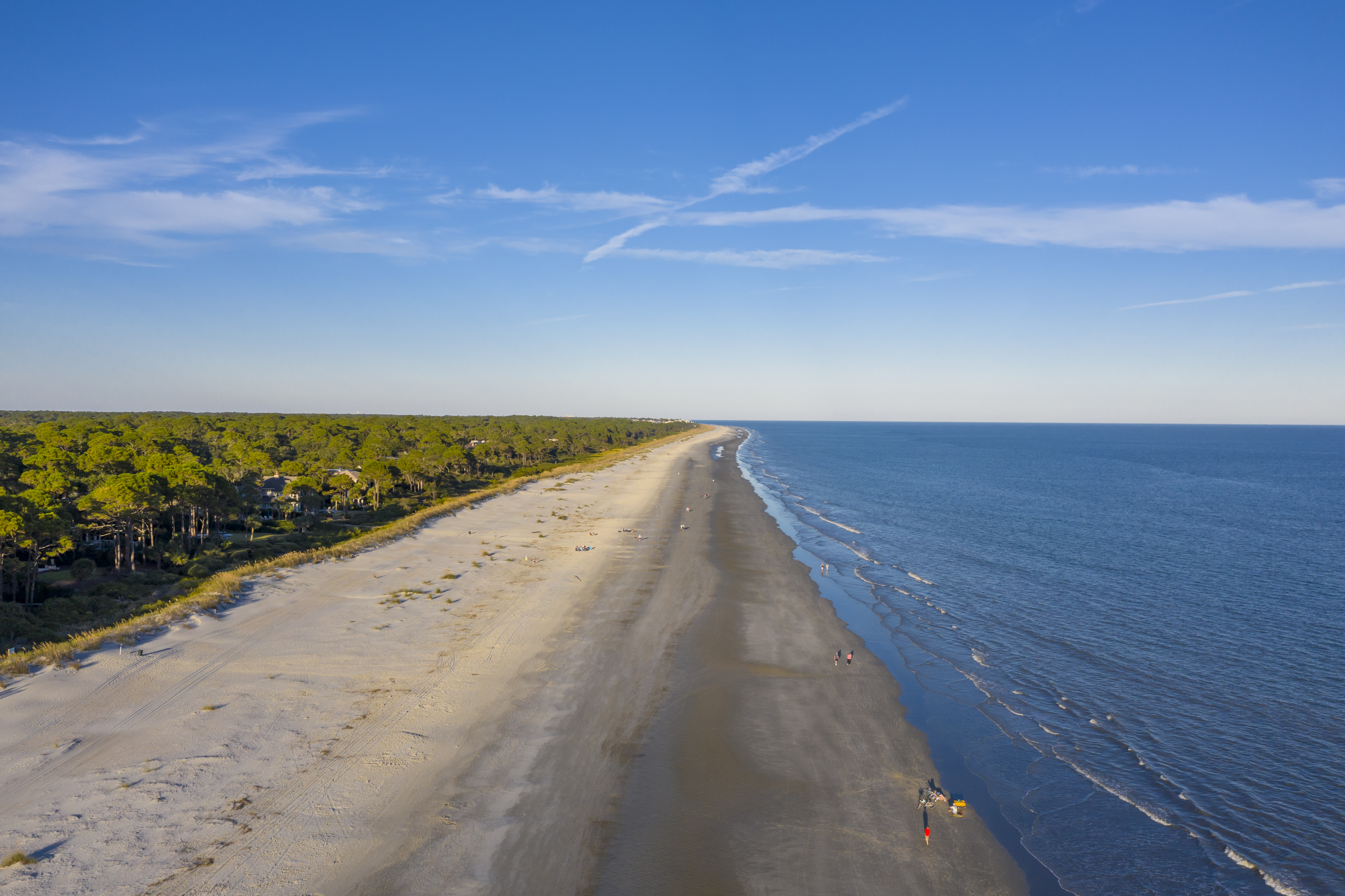 804 Clipper Court
Sleeps 2
1 Bedrooms
1.5 Baths
2424 Inland Harbour
Sleeps 4
2 Bedrooms
2.5 Baths
49 Woodbine Villas
Sleeps 6
3 Bedrooms
3 Baths
1828 Beachside Tennis
Sleeps 6
2 Bedrooms
2 Baths
1864 Beachside Tennis
Sleeps 6
2 Bedrooms
2 Baths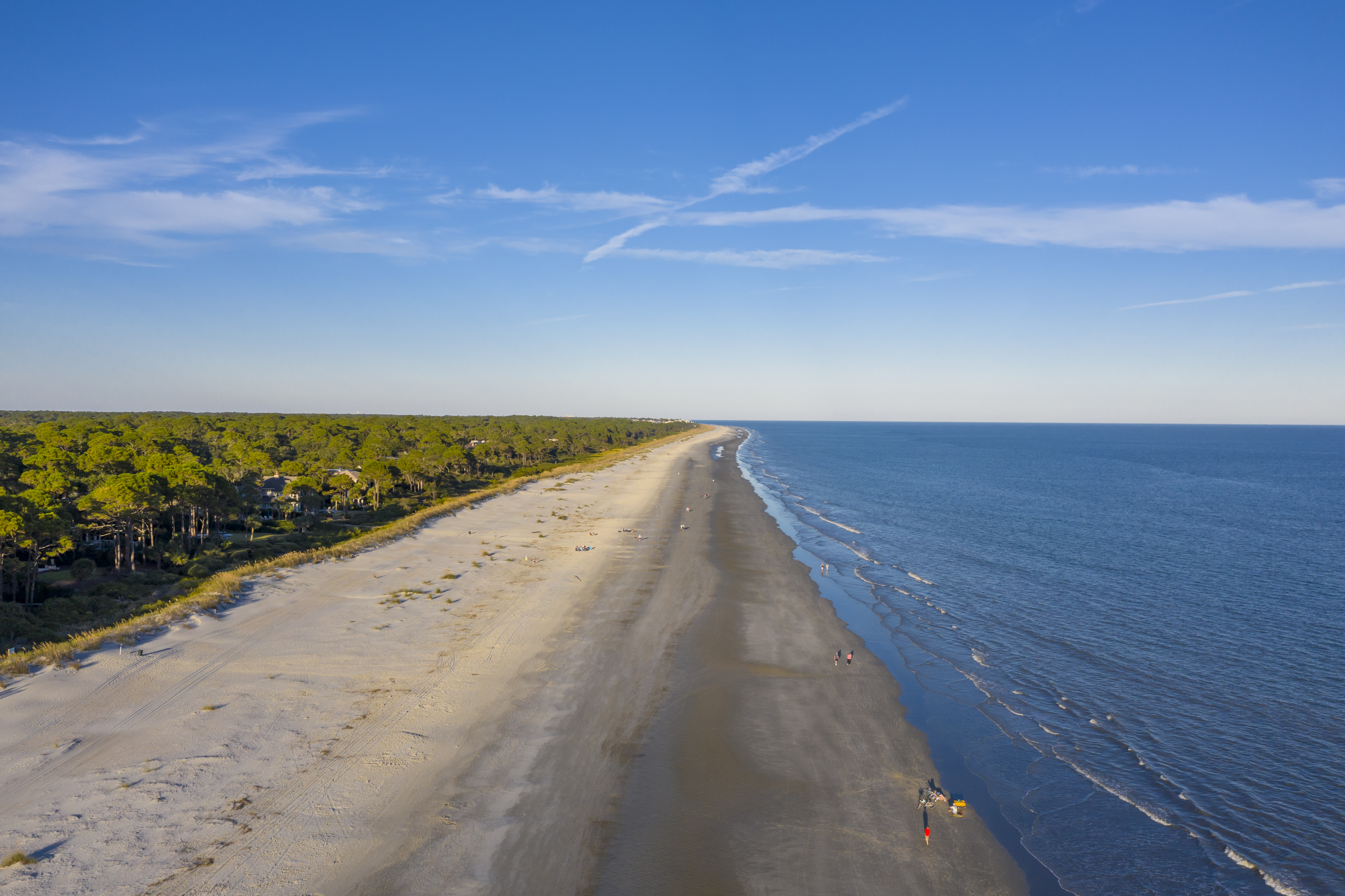 6960 Fairway One
Sleeps 6
3 Bedrooms
3 Baths
34 North Live Oak
Sleeps 16
5 Bedrooms
5.5 Baths
189 Twin Oaks
Sleeps 8
2 Bedrooms
2.5 Baths
909 Cutter Court
Sleeps 4
1 Bedrooms
1 Baths
14 Stoney Creek
Sleeps 6
3 Bedrooms
3.5 Baths
47 Deer Run Lane
Sleeps 14
5 Bedrooms
5.5 Baths
2313 Racquet Club Villas
Sleeps 6
2 Bedrooms
2 Baths
60 Lawton Road
Sleeps 14
5 Bedrooms
4 Baths
16 Spotted Sandpiper
Sleeps 14
7 Bedrooms
7.5 Baths
8 West Beach Lagoon
Sleeps 14
6 Bedrooms
5.5 Baths
509 Plantation Club
Sleeps 6
3 Bedrooms
3.5 Baths
1600 Port Villas
Sleeps 6
3 Bedrooms
3 Baths
203 Twin Oaks
Sleeps 6
3 Bedrooms
3 Baths
14 Genoa Court
Sleeps 14
4 Bedrooms
3.5 Baths
37 Lighthouse Lane
Sleeps 10
3 Bedrooms
3.5 Baths
2352 Racquet Club Villas
Sleeps 4
1 Bedrooms
1 Baths
720 Schooner Court
Sleeps 8
4 Bedrooms
4.5 Baths
825 Ketch Court
Sleeps 6
2 Bedrooms
1.5 Baths
2075 Deer Island
Sleeps 4
1 Bedrooms
2 Baths
2265 Heritage Villas
Sleeps 5
2 Bedrooms
2.5 Baths
18 Bald Eagle Rd (OceanDunes Residence)
Sleeps 16
6 Bedrooms
6.5 Baths
6 Painted Bunting
Sleeps 9
4 Bedrooms
4.5 Baths
1824 Beachside Tennis
Sleeps 4
1 Bedrooms
1 Baths
2290 Heritage Villas
Sleeps 4
2 Bedrooms
2.5 Baths
10 Green Wing Teal
Sleeps 22
6 Bedrooms
6.5 Baths
9 Loblolly
Sleeps 10
4 Bedrooms
4.5 Baths
14 Beach Lagoon Road
Sleeps 10
4 Bedrooms
4 Baths
2204 Heritage Villas
Sleeps 8
4 Bedrooms
3.5 Baths
1256 Harbour Town Club
Sleeps 10
4 Bedrooms
4 Baths
532 Plantation Club
Sleeps 4
2 Bedrooms
2 Baths
48 Planters Wood Drive
Sleeps 8
4 Bedrooms
4 Baths
19 Gunnery Lane
Sleeps 10
4 Bedrooms
3 Baths
890 Ketch Court
Sleeps 6
2 Bedrooms
2 Baths
9 Mizzenmast Lane
Sleeps 8
4 Bedrooms
3.5 Baths
938 Cutter Court
Sleeps 8
3 Bedrooms
3.5 Baths
19 Bald Eagle West
Sleeps 14
7 Bedrooms
7.5 Baths
2622 Calibogue Club
Sleeps 6
3 Bedrooms
3.5 Baths
43 Woodbine Place
Sleeps 8
3 Bedrooms
3 Baths
8 Gull Point Road
Sleeps 8
4 Bedrooms
3 Baths
9 Green Heron
Sleeps 16
6 Bedrooms
6.5 Baths
800 Clipper Court
Sleeps 6
3 Bedrooms
3.5 Baths
482 Plantation Club
Sleeps 8
2 Bedrooms
2 Baths
43 Stoney Creek
Sleeps 8
3 Bedrooms
2 Baths
58 Stoney Creek
Sleeps 11
4 Bedrooms
3.5 Baths
939 Cutter Court
Sleeps 4
2 Bedrooms
2 Baths
828 Ketch Court
Sleeps 8
3 Bedrooms
2.5 Baths
11 Cedar Waxwing
Sleeps 13
5 Bedrooms
6 Baths
41 Deer Run Lane
Sleeps 8
3 Bedrooms
3 Baths
12 Black Tern
Sleeps 14
6 Bedrooms
5.5 Baths
1875 Beachside Tennis
Sleeps 6
2 Bedrooms
2 Baths
31 South Beach Lane
Sleeps 11
5 Bedrooms
4 Baths
90 Shell Ring Road
Sleeps 10
3 Bedrooms
3 Baths
741 Schooner Court
Sleeps 4
2 Bedrooms
2.5 Baths
8 Wood Ibis
Sleeps 12
6 Bedrooms
4 Baths
3 Sprunt Pond
Sleeps 16
5 Bedrooms
5.5 Baths
Explore One Of America's Most Enchanting Retreats