Package Inclusions:
Three night stay in deluxe Harbour Town villa accommodations, steps from the courts
Eight hours of instruction, a round robin and unlimited court time
Welcome Party
Daily breakfast
A luncheon
Unlimited court time
Prizes
Special Incentives for Group Organizers

Organizers of groups with 18 or more players receive free instruction

Seasonal Rates

Available from September 30, 2022 through February 26, 2023. Rates dependent on group size.  
4 days and 3 nights - Thursday through Sunday

Package is limited to groups of six or more. Terms and conditions apply. Based on availability. Pricing is based on three-bedroom accommodations for six players, and a maximum 6:1 pro-to-trainee ratio.

Stan Smith will join the Welcome Party based on his availability.

Not available during holidays.
 

Terms and Conditions

At least 14 days' advance booking is required. Before booking this package with our Reservations Team, confirm with the Racquet Club that the weekend is available. 
Must book two-, three-, or four-bedroom deluxe villa accommodations in Harbour Town and/or Harbour Town perimeter within walking distance from courts. When booking lodging with our Reservations Team, specify the Best Weekend in Tennis Package. 
Eight hours of group instruction will be spread out from Friday through Sunday, plus a round robin on Friday and free play on Saturday afternoon. The Tennis Pro Shop will arrange your custom dates and times, based on court availability.
The Welcome Party will take place at one of our Sea Pines Resort restaurants from 4-6pm Thursday; each group member will receive a $25 voucher.
Breakfast will be served at Harbour Town Bakery & Café; each group member will receive three $15 breakfast vouchers.
The luncheon will take place at one of our Sea Pines Resort restaurants either on Friday or Saturday after the morning tennis session; each group member will receive a $25 luncheon voucher.
Prizes and/or gifts are at the discretion of the Tennis Pro Shop and cannot be replaced.
A deposit of 30 percent of the total is required at the time of booking. To receive a refund of the deposit, the package must be canceled at least 60 days prior to arrival for villas.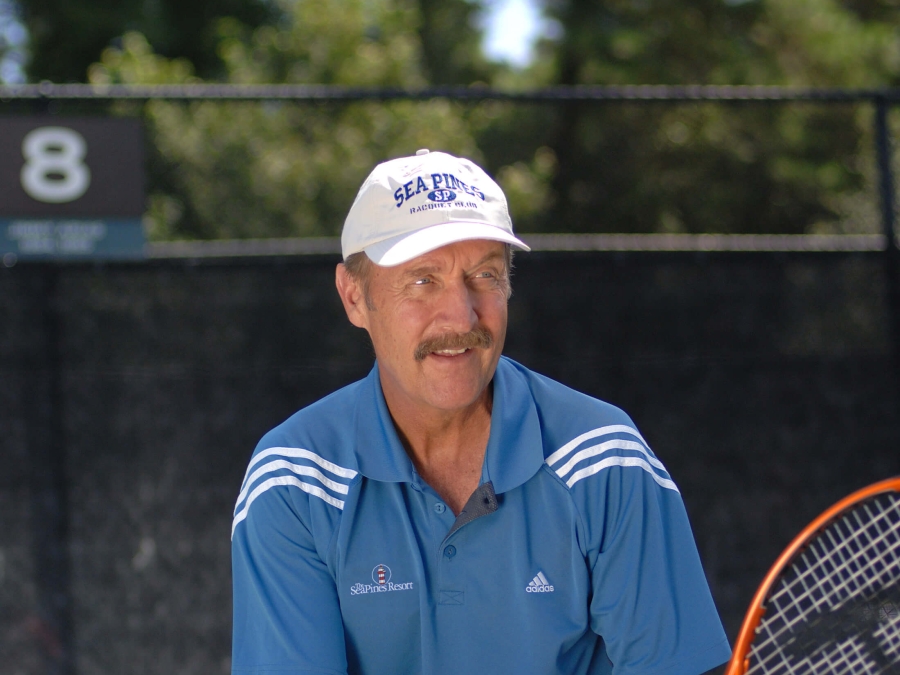 Stan Smith Super Series Package
Join Stan Smith and his staff for a fun-filled weekend of tennis instruction on Hilton Head Island.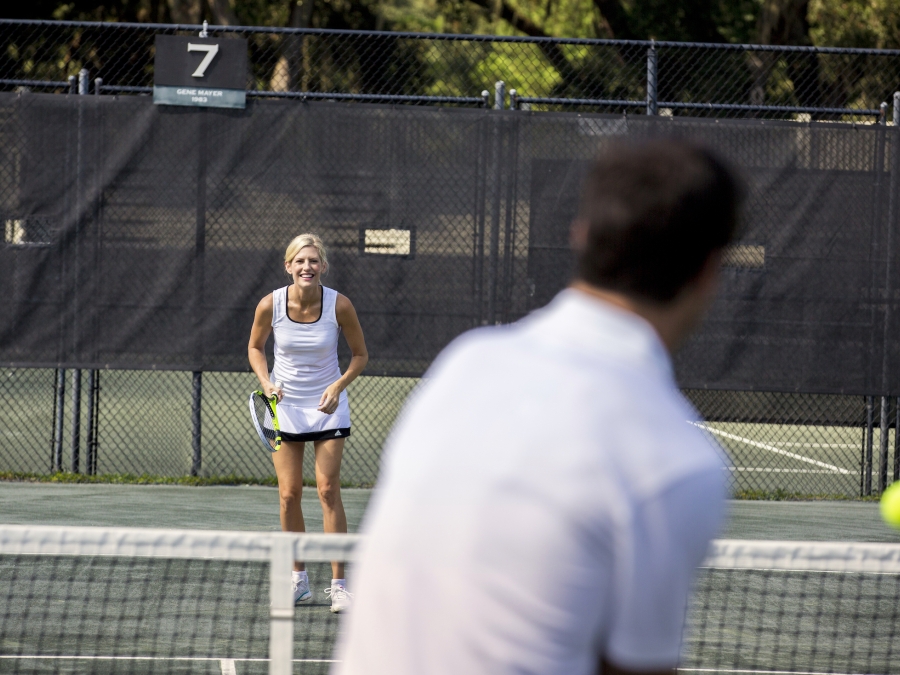 Weekend Workout
The Weekend Workout tennis package focuses on the strokes and strategy needed for solid doubles play.